Microsoft Teams raggiunge un nuovo livello di espansione, nella lotta continua delle piattaforme di collaborazione, che vede Slack ancora tra i software preferiti delle aziende. A distanza di poco più di un anno dal suo rilascio, la piattaforma che andrà a sostituire Skype for Business, ha fatto diversi salti in avanti ma è sempre stata passibile di una mancanza non da poco, ovvero l'impossibilità di offrire una versione gratuita per coloro che non hanno un organization account (quello di Office 365).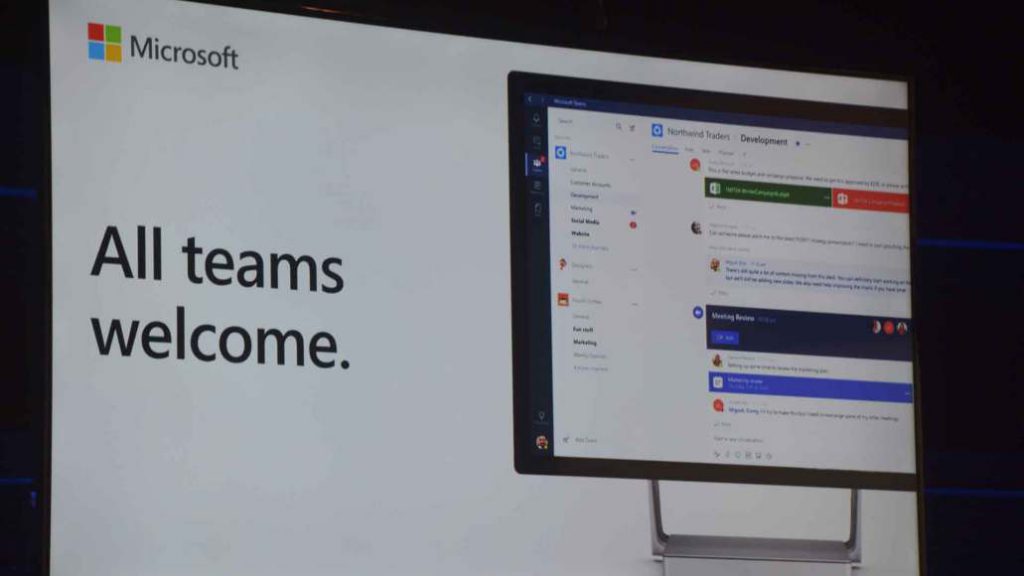 La free edition si propone per tutti i liberi professionisti e piccole aziende, ed offre le seguenti funzionalità:
Unlimited chat messages and search
Built-in audio and video calling for individuals, groups, and full team meetups
10 GB of team file storage plus additional 2 GB per person for personal storage
Integrated, real-time content creation with Office Online apps, including built-in Word, Excel, PowerPoint, and OneNote
Unlimited app integrations with 140+ business apps to choose from—including Adobe, Evernote, and Trello
Ability to communicate and collaborate with anyone inside or outside your organization, backed by Microsoft's secure, global infrastructure
Vedremo quale sarà l'utilizzo della piattaforma, da parte del mercato, e soprattutto quali saranno i miglioramenti che verranno portati nel corso del tempo.