Il tempo è finito! La nuova attesissima build di Windows Admin Center è da oggi disponibile per tutti gli utenti in modalità non preview. La v1904 introduce tantissime novità e miglioramenti per supportare al meglio la gestione degli ambienti on-premises ma anche quelli sul cloud. La nuova release arriva ad esattamente un anno dal primo rilascio al pubblico e segue l'arrivo della nuova Semi-Annual Channel di Windows Server.
Da aprile 2018 sono cambiate tante cose, tra cui il rilascio di Windows Server 2019 ed una propensione ancora più spinta verso il cloud, senza dimenticare il rebrand di Windows Server Storage Defined in Azure Stack HCI.
What's New
Cosa che di nuovo in questa nuova build? Ovviamente in un anno sono state implementate moltissime cose ma l'obiettivo è rendere WAC sempre più integrato con il sistema operativo e consentire agli utenti di dimenticare il Server Manager con la nuova console web. Ecco un riassunto delle novità:
Shared connections
Add connections from Active Directory
Dark mode theme
PowerShell module for connections
PowerShell module for extensions
Power options
Platform hardware access
VMs can now use SMB shares for storage
Extension availability and update notifications
Storage Migration Services with Azure support
System Insights
Hyper Converged Infrastructure
La sezione che più ha subito dei cambiamenti è sicuramente quella relativa ad HCI, anche grazie all'arrivo di Windows Server 2019 ma anche grazie al fatto che non esisteva una vera console di gestione degli ambienti iperconvergenti.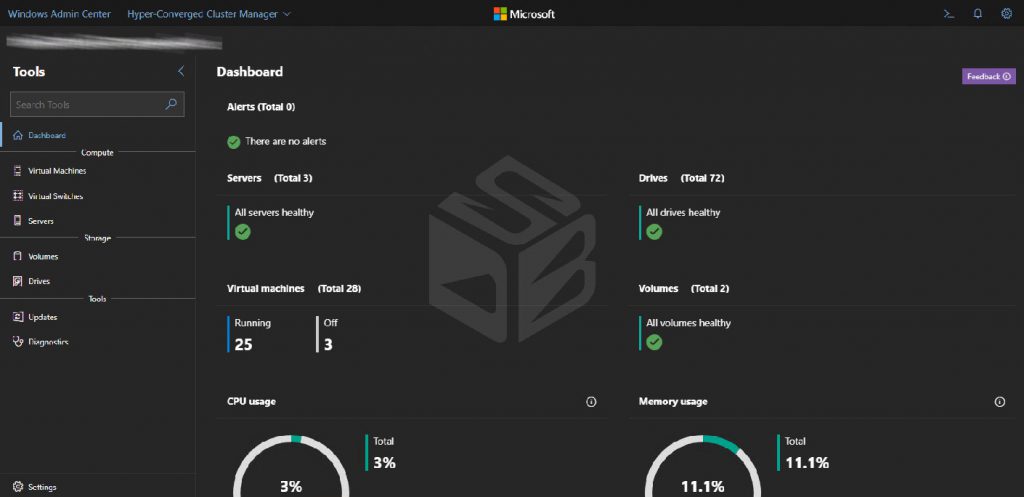 Ecco cos'è stato fatto nella nuova build:
Clustering and Hyper-V: Enhancements for Cluster Aware Updating; add/remove virtual hard disk for running VMs; VM Connect web console in the Virtual Machines tool on Failover Cluster and HCI Cluster connections; performance improvements on Windows Server 2019 HCI clusters; and Azure Site Recovery protection status is shown for VMs across all cluster nodes.
Storage Spaces Direct: New drive latency and error statistics give deep visibility into SSD and HDD performance; a new Diagnostics tool provides one-click data collecting for troubleshooting; multi-select bulk actions for drives, volumes, and servers; and improved network activity and resync monitoring.
Software-Defined Networking: Three powerful new tools: use Access Control Lists to manage data traffic flow by applying policies to virtual subnets; Gateway Connections, which supports all three types – IPSEC, GRE and L3; and Logical Networks management and monitoring. There are also many feature enhancements, like the ability to connect your VMs to a VLAN or Virtual Network directly within VM Settings.
Azure Integration
La linea guida di Microsoft è stata sempre chiara e riguarda l'integrazione spinta dei propri software con il mondo Azure e questo riguarda anche Windows Server, ma per farlo è necessario che anche WAC sia capace di estendere al meglio i servizi cloud con il mondo on-premises.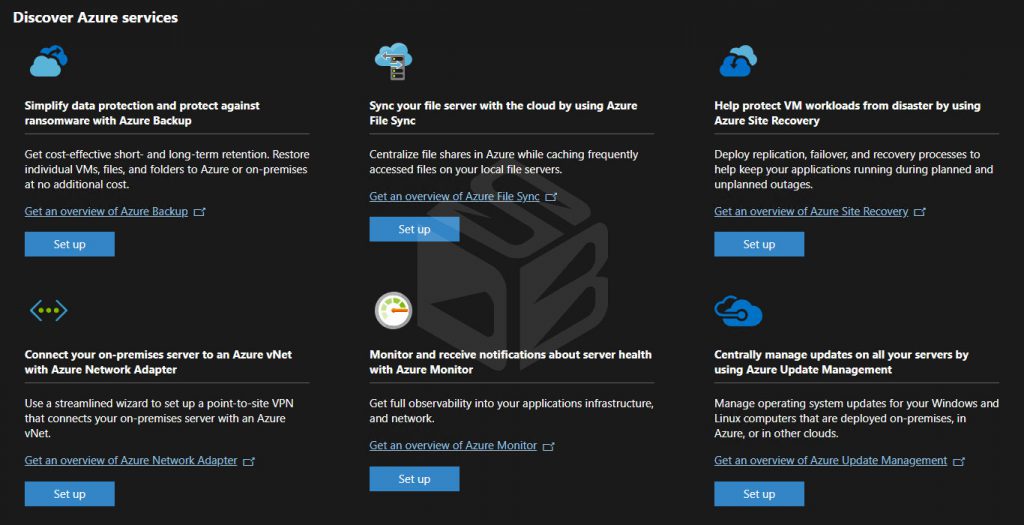 Durante le build intermedie, sono state rilasciate diverse soluzioni di integrazione, tra cui:
Estensioni
Il punto di forza di Windows Admin Center è sicuramente la possibilità di poterlo estendere nel corso del tempo e questo grazie al fatto che la console è basata su PowerShell e WinRM, quindi chiunque può creare un plug-in grazie anche alla presenza delle relative SDK.
Ad oggi, Microsoft ha rilasciato le seguenti nuove estensioni:
Active Directory (Preview)
DNS (Preview)
DHCP (Preview)
Containers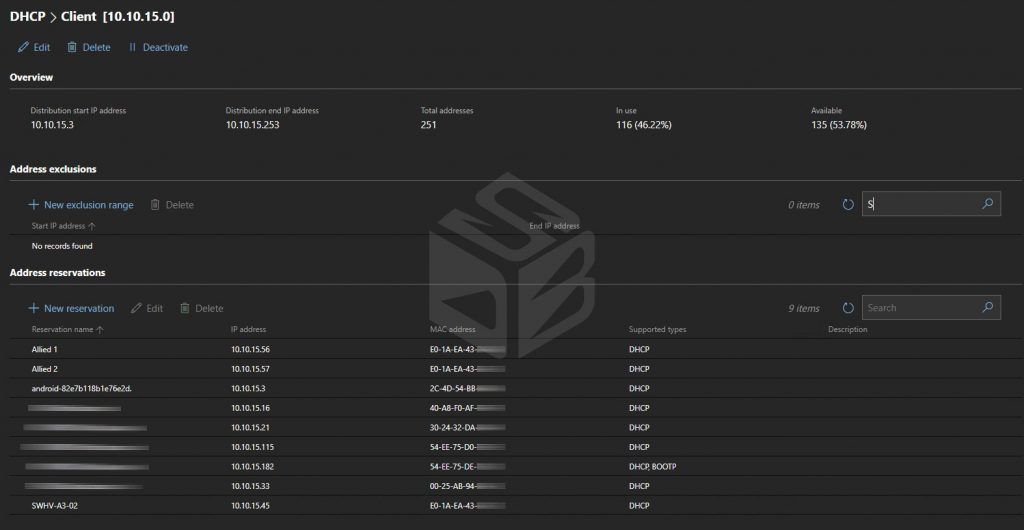 Non solo Microsoft ma anche i vendor hanno rilasciato estensioni di vario tipo, soprattutto in ambito hardware/storage:
Fujitsu ServerView
Lenovo XClarity Integrator
NEC ESMPRO
DataON
QCT Management
SquaredUp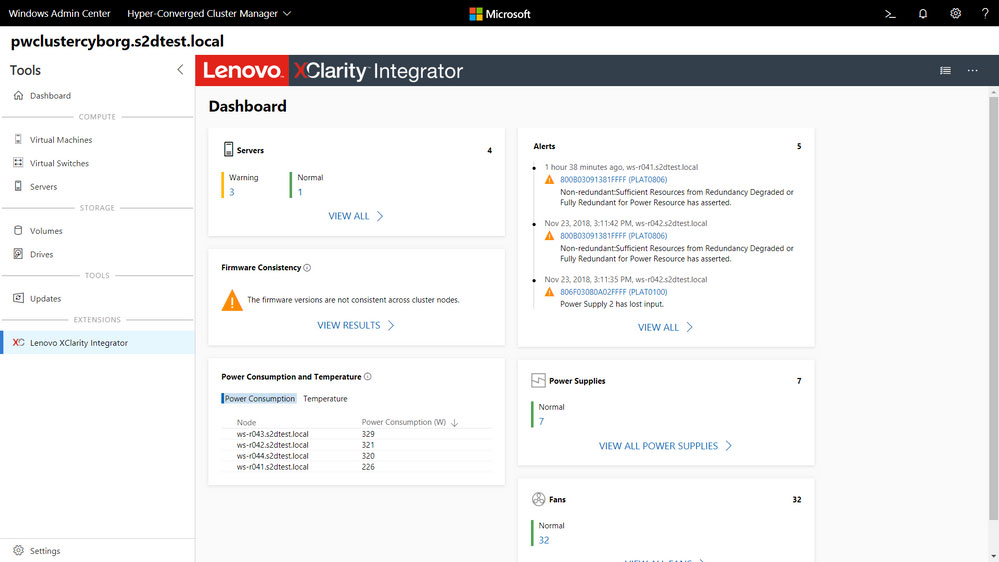 Get Started
Windows Admin Center è disponibile per il download al seguente link aka.ms/WindowsAdminCenter. Se utilizzate ancora una vecchia versione, ricordate di aggiornare Windows Admin Center alla build 1904 entro 30 giorni, per non perdere il supporto da parte di Microsoft come indicato nella Modern Lifecycle Policy.